Meet Our Dentists
Dr. Jeff Hays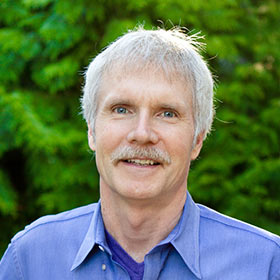 Board Certified
"Helping establish a strong foundation of oral health early on is one exciting part of working with young patients."
After graduating from Dental school at the University of Washington, I entered the Navy and served a total of 21 years, both active duty and reserve time. Caring for adult patients the first seven years of my career sparked my interest in prevention. I realized that the best time to start prevention is at the beginning of a patient's dental journey. The Navy graciously sent me to The Ohio State University to become a Pediatric Dentist, and I have been happily providing care and guidance to military family members and civilian patients ever since.
Dr. Katrina Hays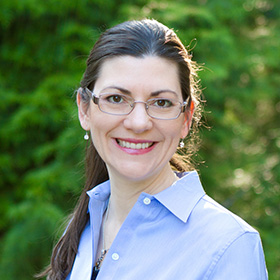 "Spending time to allow a patient to develop trust and confidence before a procedure is attempted can make a world of difference."
Since graduating from Dental School from Indiana University, I have continued the learning process and try to learn something new every day. I was in the Navy Dental Corps for 9 years with the first four treating adult patients. The Navy sent me to the University of Washington to become a pediatric dentist and I cared for navy family members for the next several years. I understand military life and very much enjoyed my role of being the dentist for children of both active duty and retired military members. Many of my adult patients used to say "I hate going to the dentist". After going through my program, I have resolved to have my young patients say "I like going to the dentist".
Dr. Michael Becker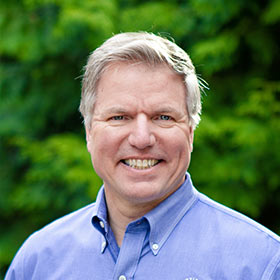 "It is extremely rewarding to work with children in a setting that can be anxiety provoking for adults, and make it fun and comfortable."
We try hard to educate patients and parents to prevent oral health problems and we strive to limit treatment to what is best for the child.
Dr. Becker is a Bremerton native and has been practicing Dentistry since 1998. He graduated from the University of Washington School of Dentistry in 1996. He then completed a two year specialty training program in pediatric dentistry, earning a Master of Science (M.S.) degree and a specialty certificate in pediatric dentistry. During his training, he conducted research in infant tooth brushing habits.
Prior to dentistry, Dr. Becker was very involved with gymnastics. He was a state champion in high school, a collegiate gymnast, and an assistant coach with the University of Washington women's team. If was while running a gymnastics club in Silverdale that he first ran into children that were "excited to go to the dentist." It was the philosophy towards dentistry of Dentistry of Children that made it fun for the kids, and that inspired Dr. Becker to return to the University of Washington for nine more years of education before returning to Kitsap County and joining the team at Dentistry for Children.
Request Appointment

Bremerton Office
(360) 377-3844
1425 NE Franklin Ave.
Bremerton, WA 98311
Hours
Mon - Fri: 8 am - 4 pm
Providing children's dental care to:
Bremerton, Silverdale, Poulsbo, Bainbridge
Port Orchard Office
(360) 876-9507
1931 Pottery Ave.
Port Orchard, WA 98366
Hours
Tues, Thur & Fri: 8 am - 4 pm
Providing children's dental care to:
Port Orchard, Gig Harbor
Patient Referral Form
More Office Info

More Testimonials
Member

Diplomate, American Board of Pediatric Dentistry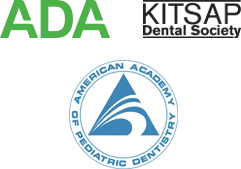 News Archive
The DFC Family is Growing! Baby's First Dental Check-Up Seal Out Tooth Decay A Sweet Story Halloween Tricks for All Those Treats! Choosing New Dental Insurance? Ask These Questions Before You Buy! Where's Cheesie? Shark Teeth: When Should You Worry?